it's no secret that i love a good book. in fact, i'd give almost anything to be curled up in a comfy chair in my pj's under a blanket with a cup of hot tea reading a book right now. bliss.
but seriously, i love a good book. movies are fun, but i love a good book. maybe because movie nights tend to be more social and book nights are just me. i can be alone, but not really alone. my solo tendencies and need to recharge with "me time" love this little hobby. i'm obsessed. in fact, my goal of 24 books this year is WAY too low. i'm having to limit my reading time to be productive with packing and getting things ready for my move. however, i do plan on lots of good book time by the pool when i hit Tampa for good. but i digress...
the point of this post was to show you what i want. a home library. it's been on my hit list for a while, and someday when i have a house of my own, i'll have one of these. complete with comfy chairs, wall to wall bookshelves, hardback books (minus the covers so they look more sophisticated), blankets, lamps, etc. i can't wait. but until then, i'll just continue to day dream about these fabulous designs. :)
love the animal print rug, naturally.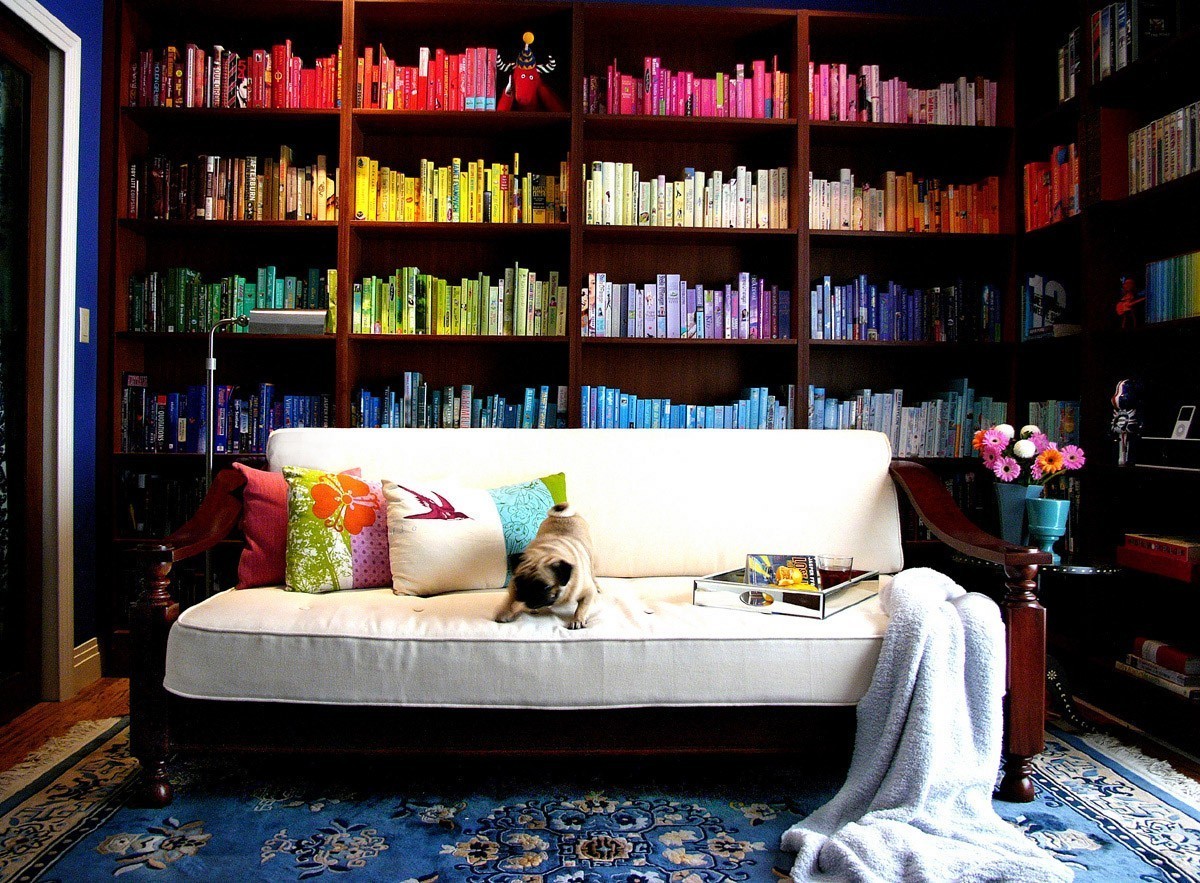 color coordinated? love this!!
and what post is complete without the one from Beauty and the Beast? i'm in love.

live unashamedly :: laugh uncontrollably :: love unconditionally.